Christmas jumper mania has officially taken hold; from workers to office parties to simply heading down the pub – there is no avoiding them this December. And you know what they say, if you can't beat 'em, join 'em. If you want gifts that are going to bring a giggle and a smile this year, then it's time to shop Christmas knits.
To make life easy for you, we've come up with a few handy categories for when you're on the hunt for that ultimate Christmas knit. Cosy, festive and fun, you're always guaranteed some great family photos from this year too!
For the sparkle glitter queen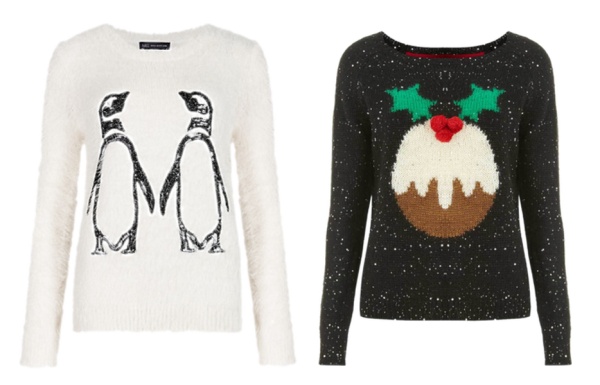 At Christmas time you can pretty much never have too much glitter and sparkle so if you know somebody that likes to go all out with it, treat them to a sparkle-fest of a jumper. In the shops you can barely turn around before you get somehow dusted with a coating of glitter, and it's the same when shopping online so go all out for that ostentatious jumper that'll let them twinkle all Christmas.
For the fashionista
Whether the fashionista is male or female, chances are, if they don't like it they're going to let you know, so play it on the safe side and get them Christmassy accessories instead. Think cosy Fair Isle mittens, long Christmas scarves and cute bobble hats. Still in-keeping with the tone of the day, it won't be too over the top for the fashion conscious person. And you can be certain that they're going to be used to keep out that chilly wintry weather.
The ugly one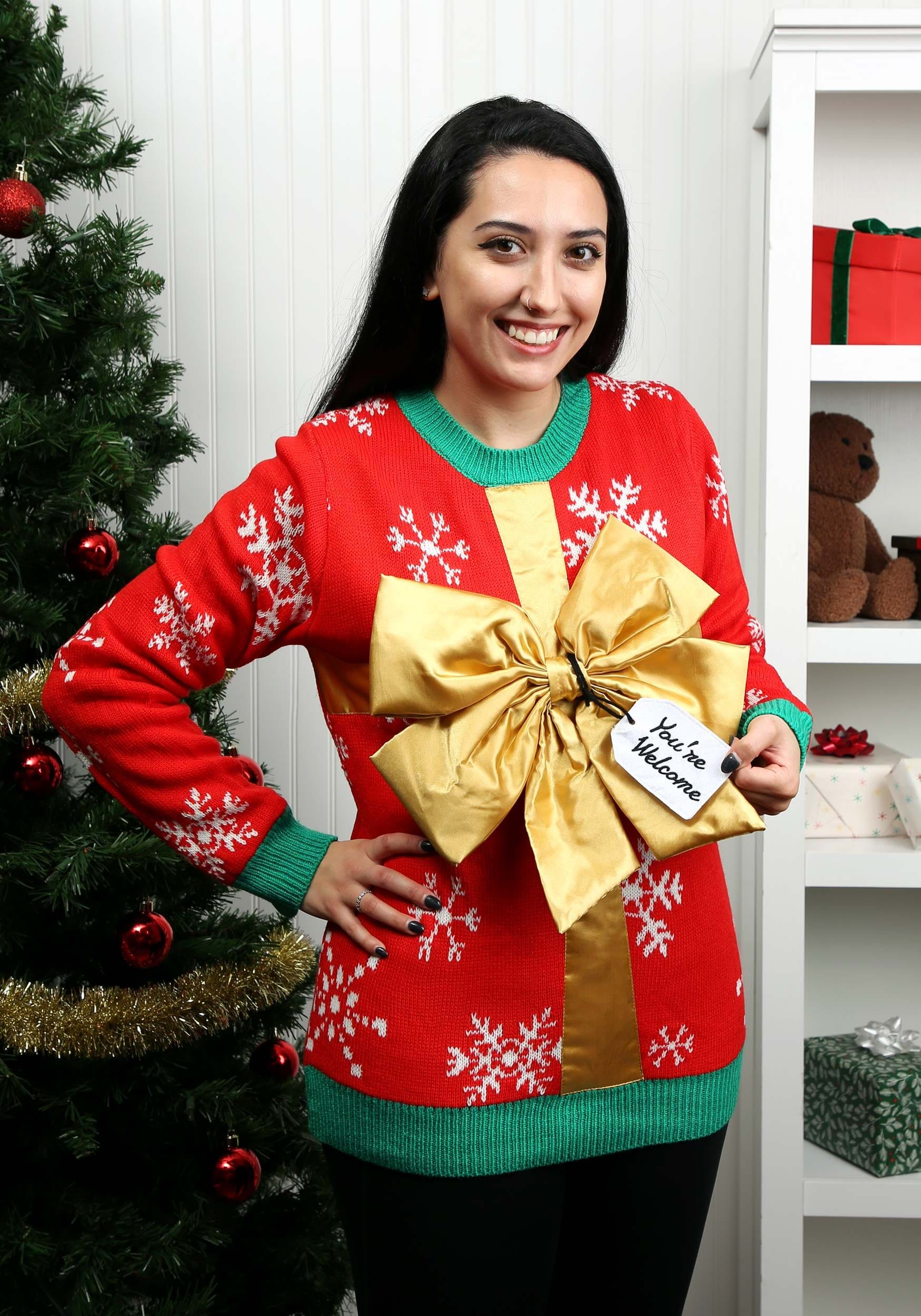 Hideously ugly Christmas sweaters have seriously come into vogue in the last few years and since they are just about everywhere, finding one of these babies is going to be so easy. Think clashing colours, horrendously busy motifs, bells, tinsel, even lights! There is no limit when it comes to these ugly sweaters and you can be certain to raise a chuckle or two! Remember for this type of jumper, you really don't have to spend big since it'll only be brought out once a year.
The tasteful classic
If you'd rather gift a jumper that they'll be able to appreciate and wear all winter long, then you should turn your gaze to more traditional jumpers made from better quality materials that will not only stand the test of time, but aren't too overtly Christmassy. We love classic Nordic designs like Fair Isle, Norwegian, Icelandic and other Scandinavian motifs and they are not only toasty warm but look great too. With this type of jumper gift, spend a little more to get great quality and they are certain to enjoy this kind of luxury gift.
So deck the family in Christmas knits this season for some good old fashioned gifts that they can't help but love! Our top tip for next Christmas is to shop festive jumpers after Christmas to get a great bargain – it's savvy shopping.